Every December riders in North Louisiana combine their love of mud and trails with giving back. The 11th annual Shriners Ride at High Lifter Proving Grounds, powered by Polaris in Shreveport, Louisiana brought riders together and raised money plus a trailer full of toys for the Shriners Children's Hospital of Shreveport. With the addition of this year's $15,935 contribution, High Lifter has raised over $100,000 in the past 11 years through the Shriners Ride event.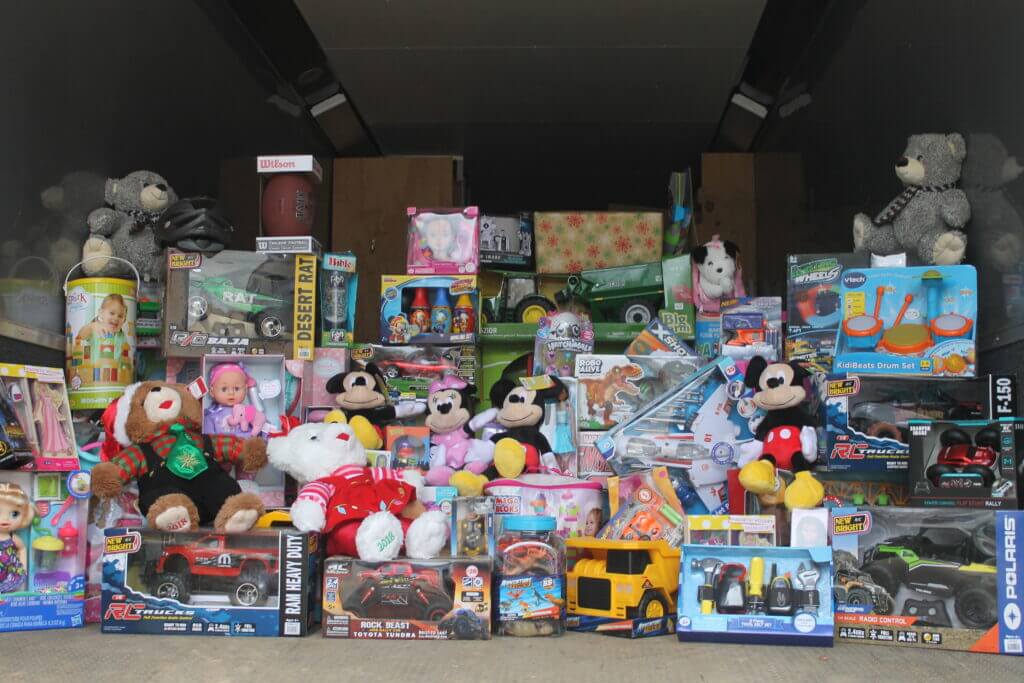 As ATV and UTV enthusiasts lined the road for entry, they handed in toys for the children of Shriners Hospital. Brisk air, sunshine, and a heavy rain before the event made for the prefect day of deep holes and slinging mud. Over 25 miles of trails were packed with riders making muddy memories with family and friends. Fans tested out their winches in mud holes across the 570 acres of the High Lifter Proving Grounds park.
Applebee's Grill & Bar served hungry riders delicious food from the pancake breakfast in the morning to lunch fixings in the afternoon. In between playing in the mud, Santa Claus joined the fun to take pictures with children and adults alike.
Crowds gathered for the raffle drawing of the grand prize of a 2019 Polaris Ranger 150 EFI donated by Polaris. High Lifter added a custom two inch lift kit to the Ranger 150 to show kids bigger is better when it comes to mud riding. Scott Smith, owner of High Lifter, pulled for the raffle winner at the event. Cheers erupted when Danny Buckingham from Keithville, Louisiana was announced as the winner.
All money raised by High Lifter will allow Shriners Children's Hospital in Shreveport to fund its work of providing care to children with neuromusculoskeletal conditions, burn injuries and other special healthcare needs. The Shreveport Shriners Hospital serves children in Louisiana, Oklahoma, Texas, Arkansas, Mississippi, Alabama, and the Republic of Panama.
High Lifter is an after-market ATV accessories manufacturer. The High Lifter Proving Grounds, powered by Polaris is a well-known off-road park offering trails, mud holes, and more for outdoor riding enthusiasts. Make plans to join the High Lifter Team at next year's Shriners Ride the first Saturday in December.